Newsletter
We publish a bimonthly Newsletter about the Ancient, World, Mexican, and Latin markets. Click the image above to view the previous Newsletters.
US MEXICAN NUMISMATIC ASSOCIATION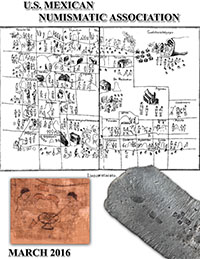 The Association has over 300 members who collect Mexican coins, paper money and other items.
A quarterly journal is published in color containing a variety of interesting articles.
The Association puts on a convention and educational forum annually in October.
Dues start at $20 per year.
Go to usmex.org for more information and to view sample journals.
What's New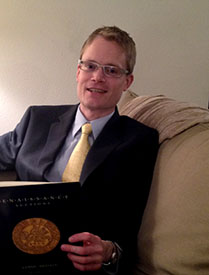 Benjamin Bell
World Numismatics is pleased to announce that Benjamin Bell has joined our team as a full partner in the company. Ben is well known throughout the numismatics community. We take great pride in making this announcement and enthusiastically welcome Ben to our firm. He will be a key component as we continue to expand the company. He comes to us with a Bachelor's degree in Anthropology and Museum Studies and a Master's in Ethnography from the University of London: University College, London. Ben has worked as a numismatist at Classical Numismatic Group and was the co-founder, co-owner and President of Civitas Galleries, Ltd.
Ben has had a life-long passion for coins and proclaimed that he would collect coins at the age of 4. At 12, he brokered his first major deal which was a massive hoard of silver dollars, large-size paper money and world coins. He feels one of the greatest aspects of coin collecting is the fellowship enjoyed with kindred spirits sharing interests, spreading appreciation and knowledge of bygone times through education, and providing a service to those outside of the field by helping them gain an understanding of the coins they have or helping them convert their collections into modern money.
His experience, education and passion for numismatics make Ben an ideal addition to World Numismatics. He will be making numerous trips to Europe and will greatly contribute to our goal of becoming a full service world numismatics firm.
MEXICAN PAPER MONEY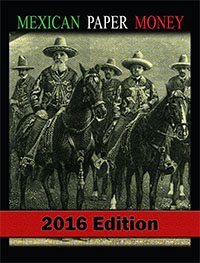 We are proud to have published the most complete guide to Mexican Paper Money ever printed.
This hard cover 400 page book is printed on oversize pages in full color.
Mexican Paper Money has become the industry standard and contains listings on more than 7,000 items of which more than 1,000 are not listed in the Krause Catalogs.
For More Details Click Here